Interested in touring Ireland?
UISCE, pronounced "ishka," is an acronym from the Irish word for water, and stands for "Understanding Ireland: Socially, Culturally & Economically."
It is our platform to help you experience and understand Ireland.
Our Peace Studies offers three pograms: UISCE East, UISCE West, and UISCE Scholars.
Participants are provided with opportunities to develop their understanding of the historic and contemporary context of conflict in Ireland, especially with regard to resistances to peace and how transformation is brought about. Insights gained are also applied to global contexts. UISCE East & West suit emerging leaders; and UISCE Scholars suits those seeking more in-depth understanding of a specific issue relating to peace building in Ireland.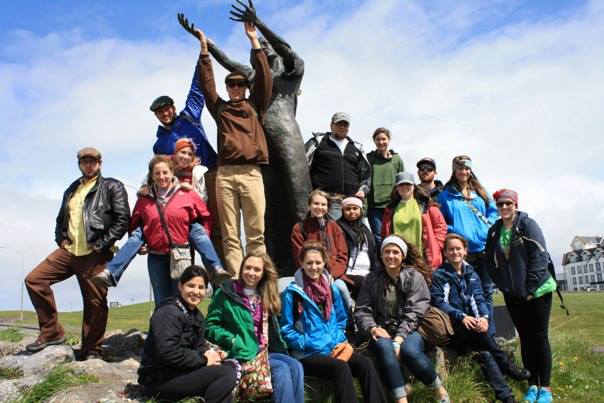 Our Educational Tours cater primarily for second level/ high school and under & post grad students.
We offer programs in a number of fields: Irish history, Irish literature, and performing arts. They are seldom "classroom-based," but strive to make the most use of the surrounding outstanding environment, benefitting from the insights of local and national expertise. We design educational tours to engage with your specific academic interests and work within defined budgets.
Our recreational tours are tailor-made for families and all sorts of social groups.
Ireland is popular destination for a variety of recreational pursuits: from cultural to activity-based tours; world-class golf, surfing, hill-walking and equestrian trail-riding. In close consultation with group leaders, we design your tour to suit personal expectations, preferences and budgets. We co-ordinate all that is required to ensure your group has a great time in Ireland, from the minute you land, to the minute you take off, we take care of it!